The Trails You'll Ride: McDonald Forest
May 9, 2023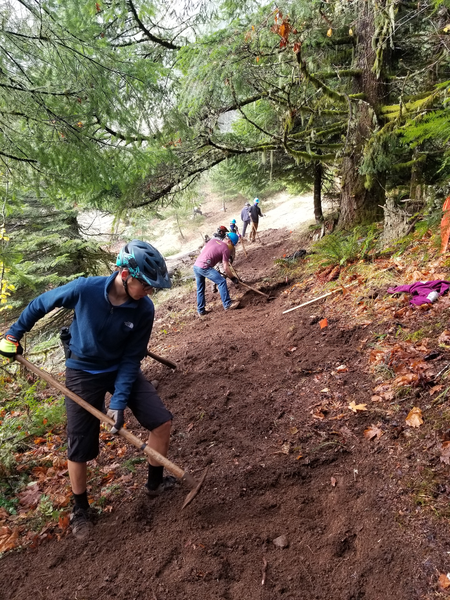 Oregon State University owns and operates the McDonald-Dunn Research Forests and Peavy Arboretum, two tracts of land that contain MTB trails. Team Dirt has developed a strong partnership with the College of Forestry to maintain existing multi-user trails and to plan and build the first MTB-specific trails in the Forest. This started in 2018 with the No Secret and Secret's Out trails, continued in 2020 with the Play Time trail and 2020 and continues today with the Log In Trail. The College of Forestry has provided valuable trail build training to Team Dirt Trail Leads, and Team Dirt organizes build days twice monthly in the McDonald Forest.
Your support makes this possible. Membership dues go towards purchasing the tools and safety equipment necessary to build and maintain these local trails, and volunteers make it all happen. Be a part of this work. Join Team Dirt.

Through the month of May, joining Team Dirt will enter you to win one of four prize packages offered nationally by IMBA, including two Yeti bikes, two sets of wheels, a Western Spirits bike trip, or a Jensen USA gift certificate. You can see the package details here. It will also make you a valuable member of this mountain biking community. Join or renew your membership with us today at https://www.imba.com/join/chapter/team-dirt and continue to make mountain biking better in Corvallis.