Membership Drive Kickoff 2023
May 1, 2023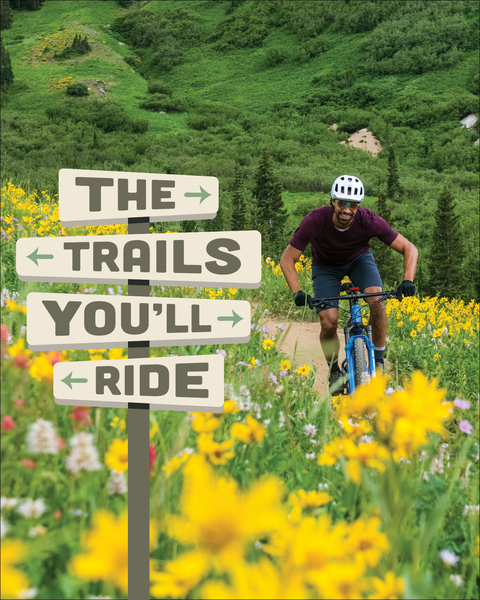 We are all stoked to see that the sun has finally made an appearance here in Corvallis, and it is time to get out and Ride! If you ride your mountain bike in the Corvallis area, chances are pretty good that the trails you ride were built and/or maintained by Team Dirt, your local IMBA chapter. We are out twice a month building and maintaining trails in the McDonald Forest, the neighboring Starker Forest and down at Alsea Falls. We are also active in advocacy efforts, with members sitting on the McDonald Forest Recreational Advisory Committee, the Oregon Mountain Bike Coalition and the Oregon Trails Coalition.
Your active support sustains our efforts to create, enhance and protect more great trails close to home. Be a part of this work. Join us.
Through the month of May, joining Team Dirt will enter you to win one of four prize packages offered nationally by IMBA, including two Yeti bikes, two sets of wheels, a Western Spirits bike trip or a Jensen USA gift certificate. See the package details below. It will also make you a valuable member of this mountain biking community. Join or renew your membership with us today and continue to make mountain biking better in Corvallis.
Join or renew now at: https://www.imba.com/join/chapter/team-dirt
Prize Packages:
Package 1
Yeti SB160 - T1 - $9100
ABUS Mo-Drop helmet - $139.99
Camelbak Mule 5 Waist Pack - $90
Total $9329.99
Package 2
Yeti SB140 - T1 - $8800
ABUS Mo-Drop helmet - $139.99
Camelbak Mule 5 Waist Pack - $90
Total $9029.99
Package 3
DT SWISS XM 1700 SPLINE Wheelset, 29" - $1017
Cane Creek Helm fork - $1099
Camelbak Mule 5 Waist Pack - $90
Finish Line Technologies Ultimate Mountain​Bike Package - $250
Total $2456
Package 4
Stan's S2 Wheelset Crest, Arch or Flow S2 - $675
Kuat - $320
Camelbak Mule 5 Waist Pack - $90
Finish Line Technologies Ultimate Mountain​Bike Package - $250
Total $1335
Package 5
Western Spirits trip - $3000
Bike Flights round trip voucher - $425
Podium Chill Dirt Series x2 - $30
Primalwear Gift Card - $200
Total $3655
Package 6
JensonUSA gift certificate - $1000
Finish Line Technologies Ultimate Mountain​Bike Package - $250
ABUS Cliffhanger MIPS helmet - $199.99
Total $1449.99