Mary's Peak Area
Land Management Partner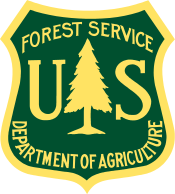 Description
The Mary's Peak area is seasonally closed to biking from October 15 to May 15.
The Mary's Peak trail area is managed by the USFS. It is quite possibly the most scenic and cardio demanding system in the Team Dirt purview. The trail system involves a large climb and fast descent. The Northridge trail contains several sections of exposure with roots and off camber tread. Also, note that this trail system is popular with hikers, so cautious descents are advised.
The most common ride is a loop starting at the Woods Creek Gate, then climbing 3.5 miles up the USFS 2005 road to the East Ridge trailhead. From there, you will climb the East Ridge trail until the intersection with the Tie trailhead (for reference, there is a wooden bench here). You will then be able to make the decision to take the Tie trail over to the Northridge trail, bypassing much of the steepest ascent (if chosen, you will miss the first section of the Northridge trail), or continue with the ascent to reach the peak. It is recommended taking the ascent, at least once. If you choose to ascend to the peak, simply ride across the parking lot to the trailhead of the Northridge trail. From there, it is a fast loamy switchback full descent back to the Woods Creek Gate.
Note, If you decide to shuttle the ride by parking a car at the peak, you will need to purchase a day parking pass for $5 (cash only).
Trails
Please help out fellow riders, by submitting a trail report when you discover a trail hazard. Also, general trail reports help too, since it keeps our records up to date. You can submit a trail report by clicking on the trail in the table below, logging into trailforks (accounts are free), and creating a trail report.