McDonald Forest - Log In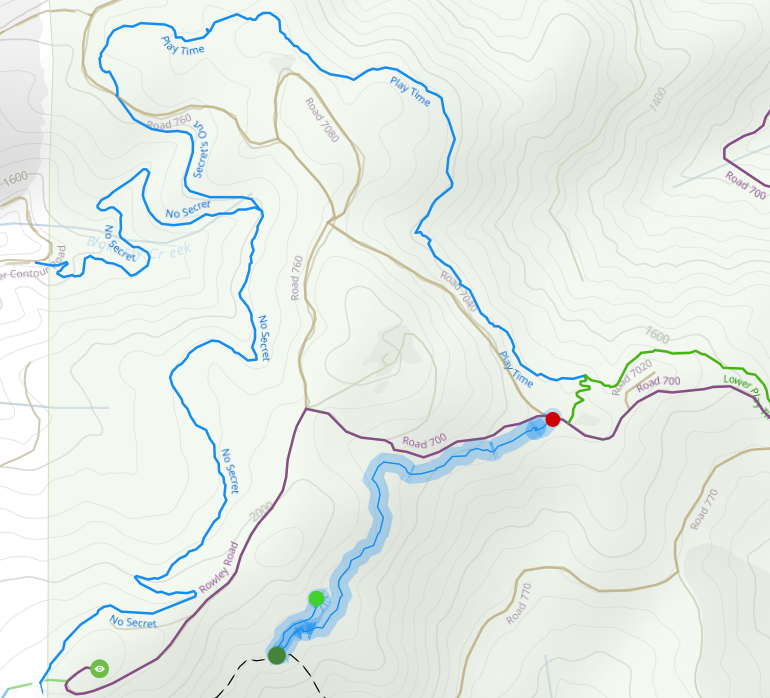 Quick Facts
- Total Length: 1.4 miles



- Difficulty Rating: Intermediate (with advanced side features)



- Riding Type: Single Track, Bi-Directional



- Descent:
500 feet


- Start Date: Summer 2021



- Planned Finish Date: Spring 2023
Land Management Partners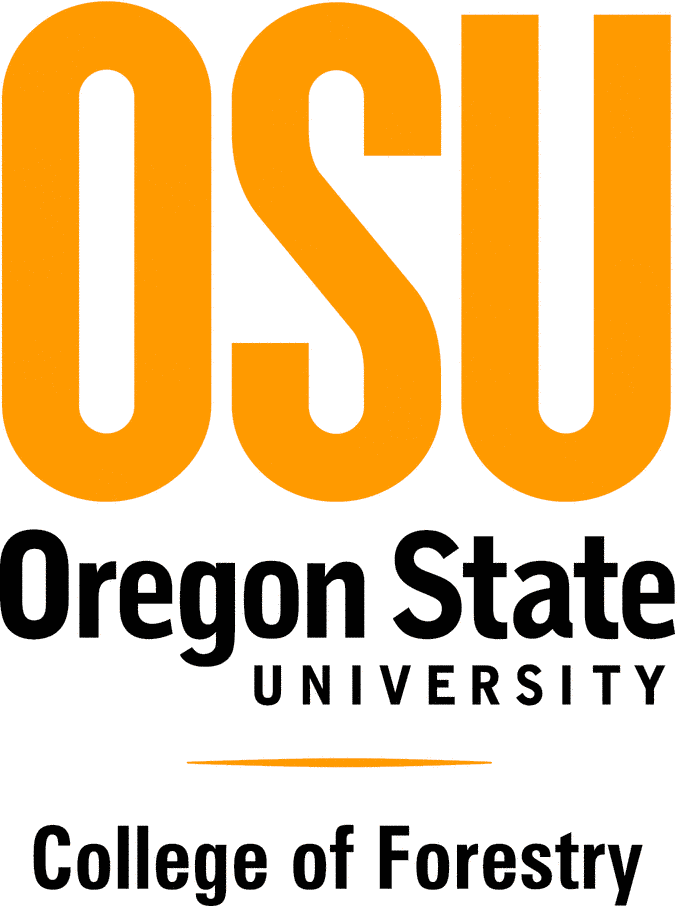 Description
Log In Trail is the third major trail project undertaken in agreement with the OSU College of Forestry, after completion of No Secret & Secret's Out in 2018 and then Play Time in 2020. It's expected date of completion is Spring 2023 so if you're reading this, you have an opportunity to come contribute to how the trail turns out.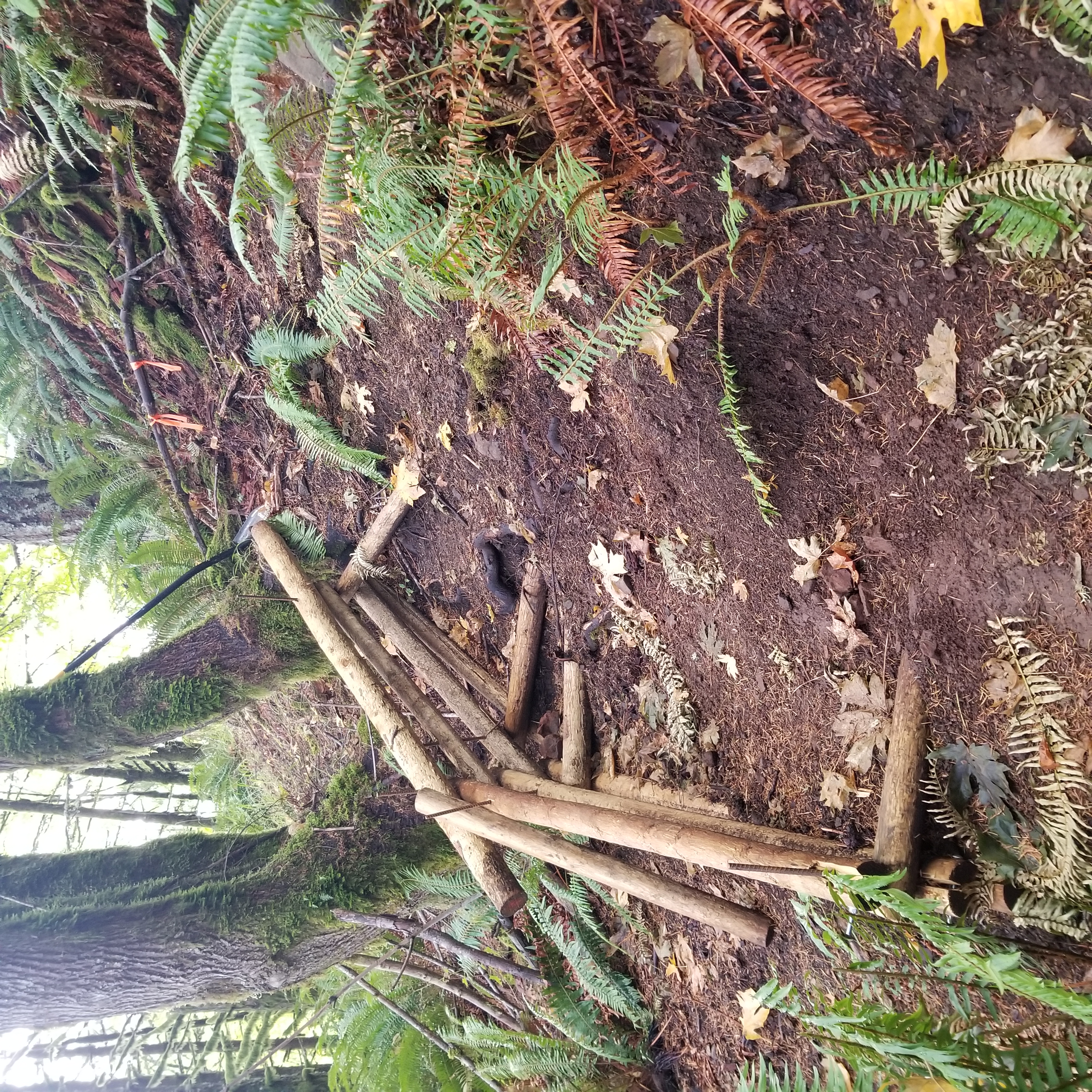 Like the other projects we have completed, Log In will be a 100% hand built bi-directional trail. The primary direction of travel and intended entry is at the mid point and across from the cutoff trail to Play Time. The trail will climb for about 1.4 miles to reach near McCulloch Peak exiting just across from the entry to No Secret. Completion of Log In will create a substantial single track climbing option that currently does not exist.
Designed to be an intermediate level trail, there may likely be some more difficult climbing points/sections including along some of the many switchbacks designed into the trail. The built technical features are boulder gardens and large rollers at various points. The overall grade of the trail descent is approximately 5% and varies from short climbs short sections at up to 12%. It will be possible for intermediate to advanced riders to climb the full trail without needing to stop.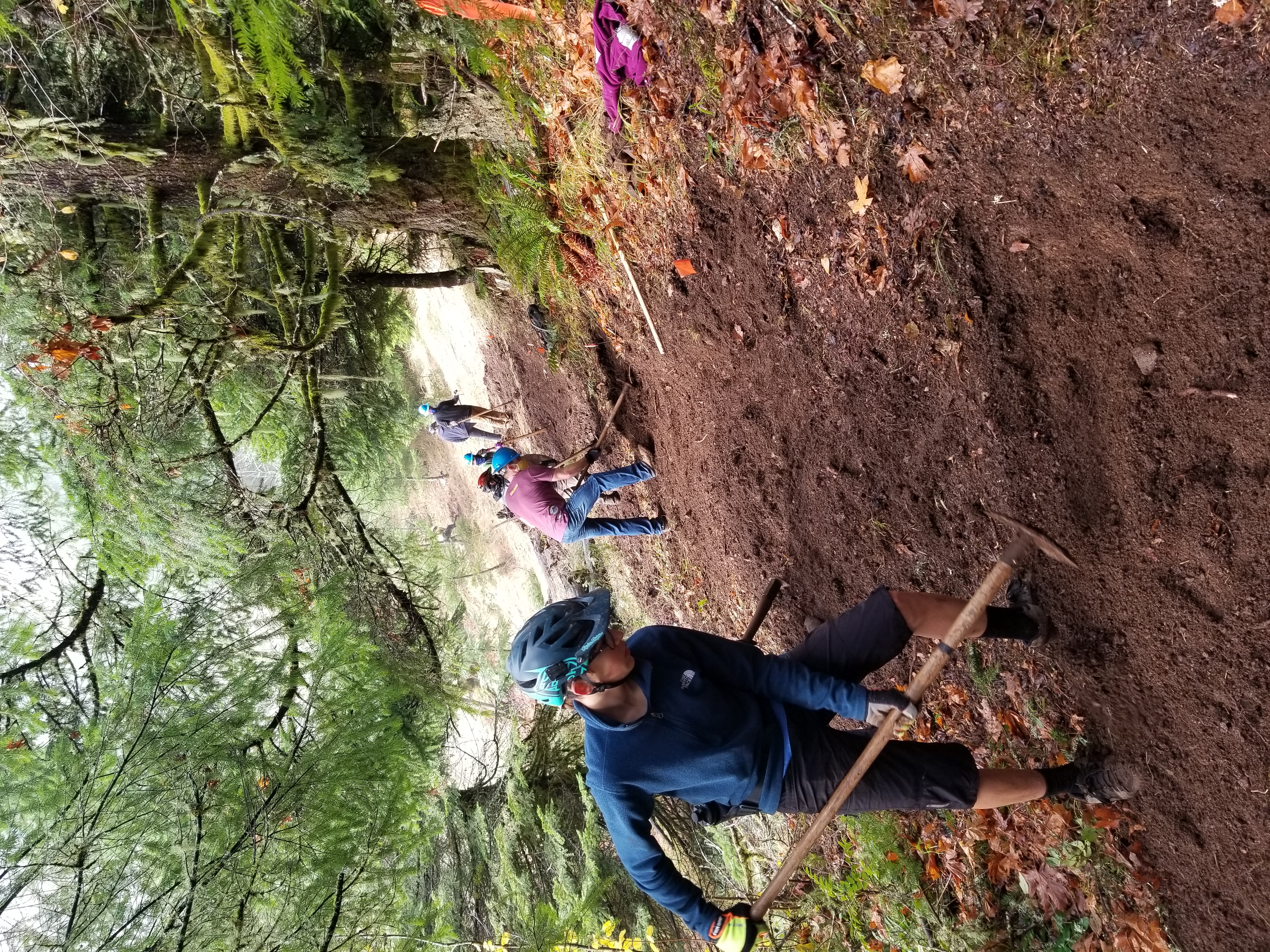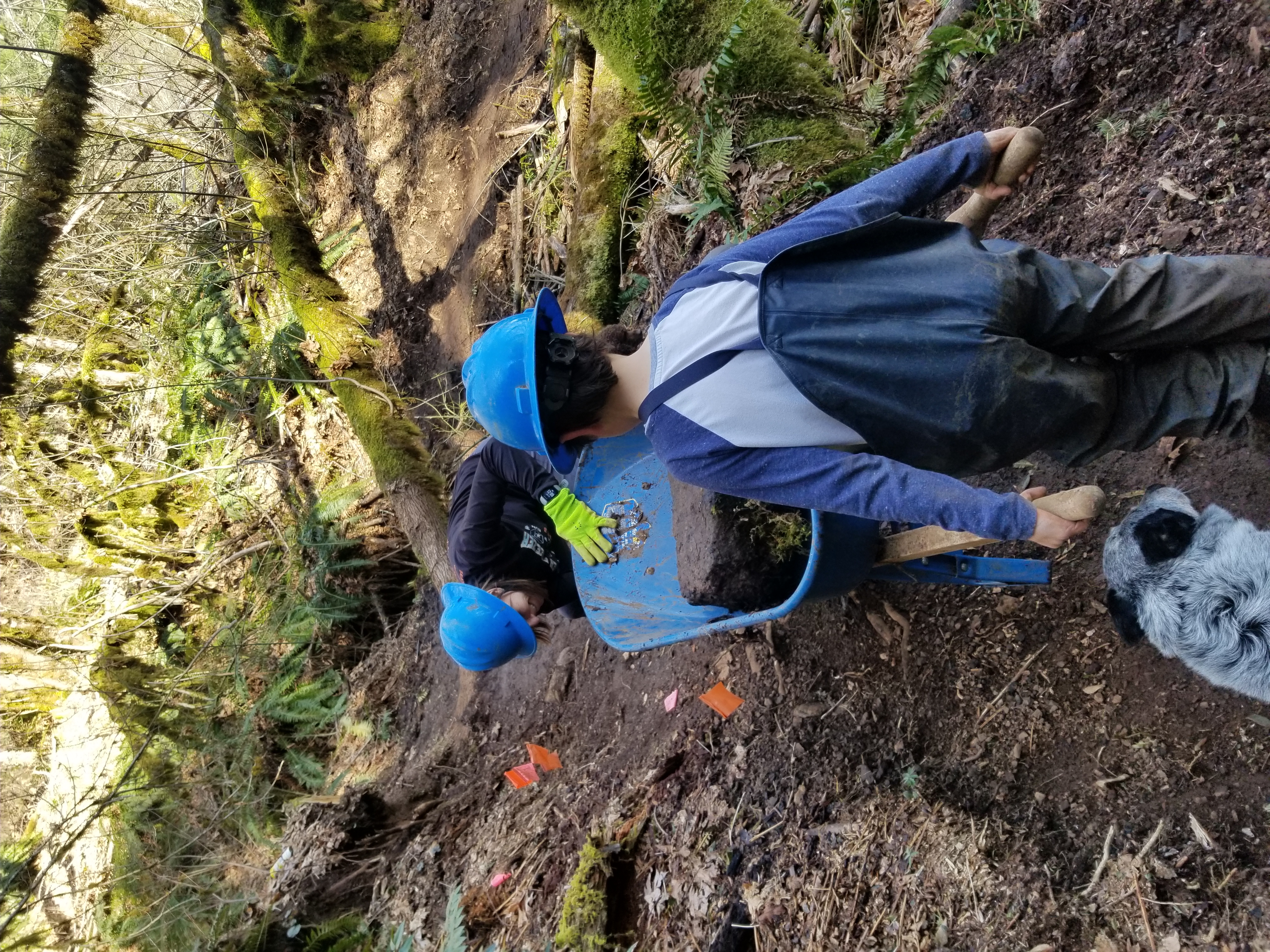 Check out the Team Dirt calendar for build days. Interested folks can bring their bikes to build days and have them shuttled to or near the peak for a free ride/climb up. Families and inexperienced builders are welcome and encouraged. Volunteer groups are encouraged to reach out to schedule a group build day with us!
The best ways to support the completion of Log In are:
- Let OSU know you value trails in the Forest!



- Show up for Build Days



- Get on the distribution list by emailing Dan at danielcoyle@hotmail.com



- Become a trail leader volunteer by taking OSU's Forest Volunteer Leader Certification Training (2 hours)



- Donate money (we use it to support build day food, buy hand tools, promote the builds, and in the future, purchase machinery)



- Share and get the word out about each build you see on the schedule and connect us with eager and willing volunteer groups, including school groups